Overview of BRIDGEGOOD
​​​​​​​
​​​​​​​
BRIDGEGOOD is a non-profit community design studio which aims to bridge the digital literacy and opportunity divide. Primary funders include Google.org and the Golden State Warriors. BRIDGEGOOD focuses on diversity, inclusion and accessibility.
"
How will we
know the exact speculations and colors of assets while following BRIDGEGOOD's brand guidelines?"
Our team referred to BRIDGEGOOD's brand guidelines while utilizing the inspect function on the browser to accurately record their assets. 
​​​​​​​
BRIDGEGOOD (board of directors, executive staff)
Project Manager:
Shaun Tai
Designers:
Omar Sinada, Abbygale Tulalian, Deron Gopie and Phuc Nguyen.
My Role: 
Research:
BRIDGEGOOD.com and inspect tool
Visual Design:
Adobe XD and Google Material Design​​​​​​​​​​​​​​
One of the first steps was simply search through the website for the most common assets. One we found those assets, we utilized the 'inspect' function on the browser to find the typefaces, colors and dimensions used in each page.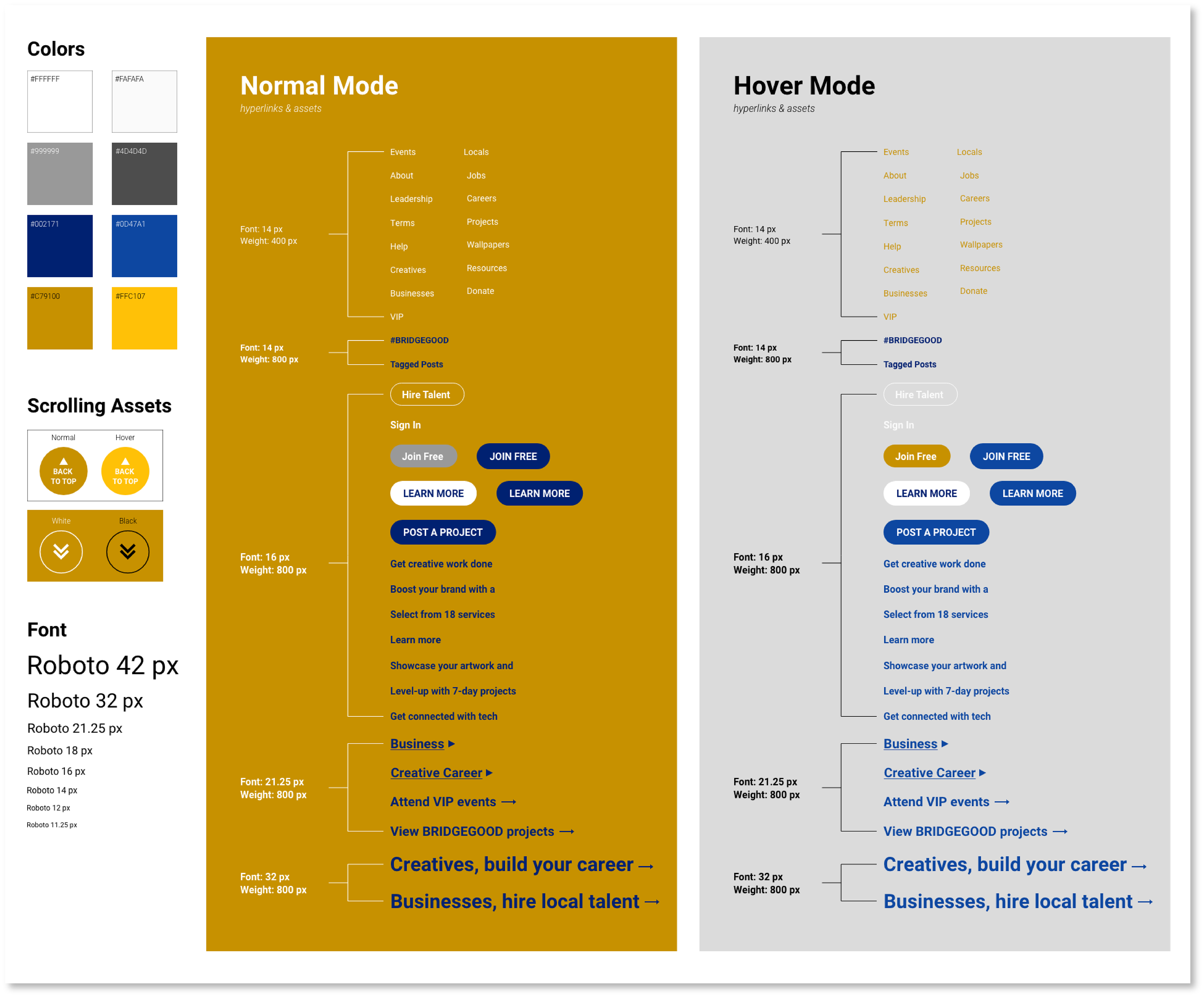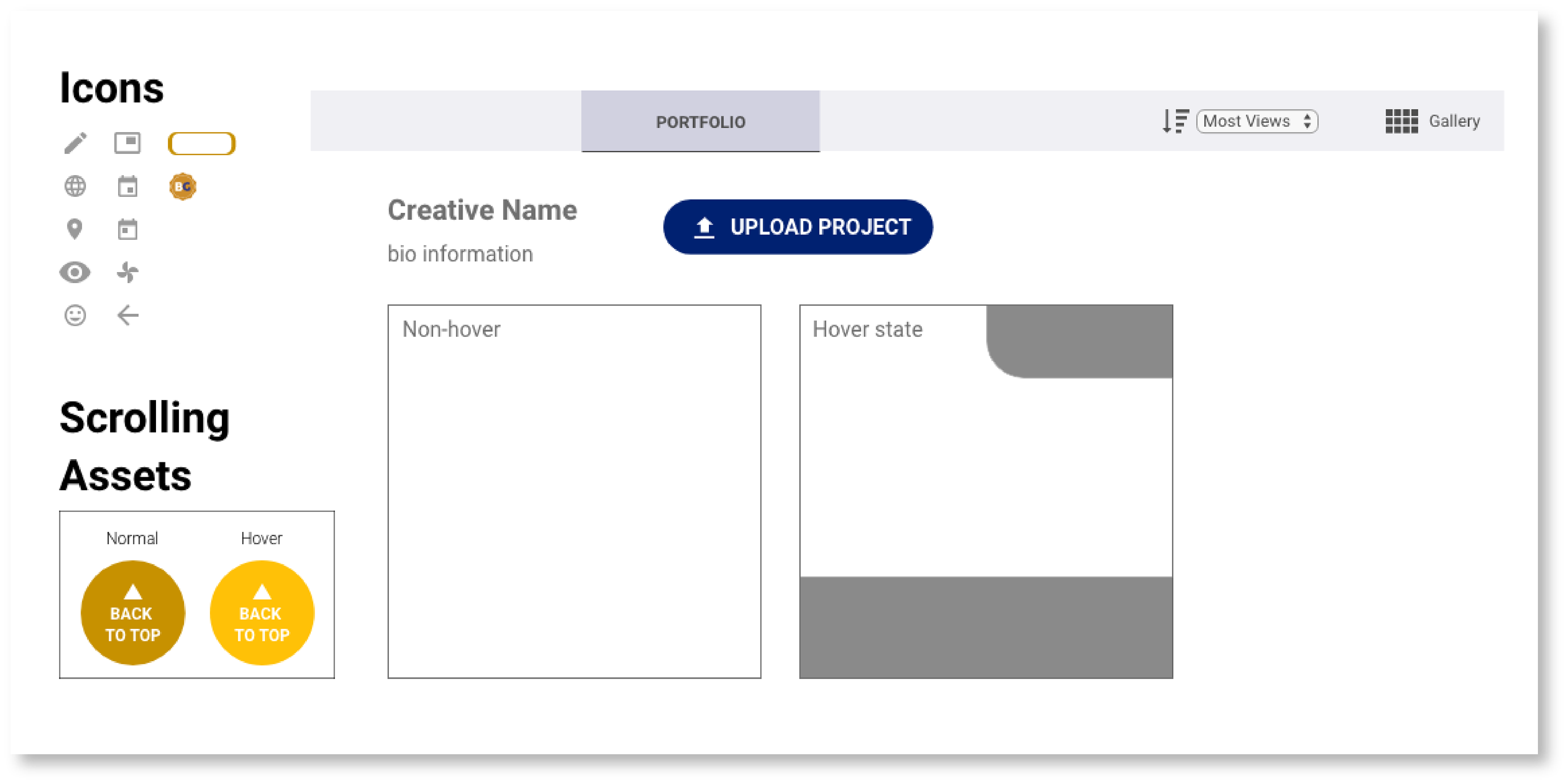 1. Utilizing the Inspect Element.
Using the inspect element from the browser was very helpful in finding the exact dimensions and colors of the current assets on the BRIDGEGOOD website. 
Creating hover and non-hover assets for clickable features was a essential for use in future projects.